Timetable
Aqua Aerobics & Deep Water
Offering a wide range of water-based classes the Mudgeeraba Aquatic Centre has a class to suit everybody.
The classes are run both morning and night and cater for all skill and fitness levels, from those just starting out, to seasoned group fitness participants. Utilising our pools, the Mudgeeraba Aquatic Centre provides a fun way to exercise with a group of like-minded people.
Run by our qualified and experienced fitness instructors, the Deep Water and Aqua Aerobics are tailored to helping you achieve results, relax and enjoy exercise.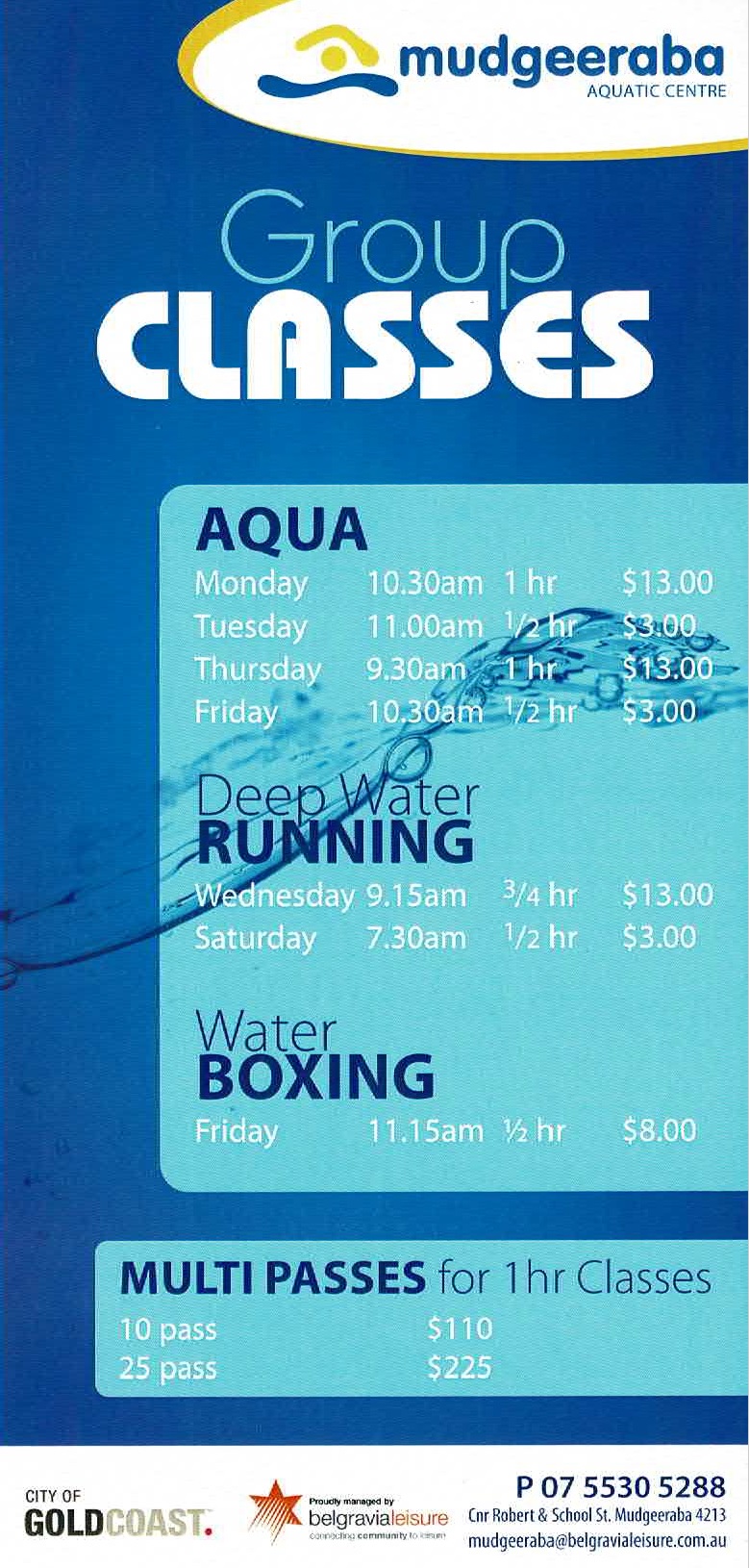 Deep Water Running-
Gentle, low impact workout.

Aqua Aerobics-
Using the resistance of water automatically increase the intensity of any movement you make, helping to increase strength, flexibility and your overall health - in a low impact environment.

Adult Squads-
The Swim Squad program caters to a variety of swimmers. With babysitting avalible.

Adult Learn to Swim-
Our Adult Swim classes are aimed at adults who want to gain more confidence in the water.
Our program caters for complete beginners through to those with competent stroke techniques.
Learning to swim at any age is an extremely important skill. At some stage we all find ourselves wanting to enter the water whether it is for recreation or out of necessity.